DAY ONE
VAMFF was held this year at the iconic Royal Exhibition Building and The Melbourne Museum both rich with history, it was a perfect location for the 20-year celebration of VAMFF.
Also the babes from The Adelaidian came on down to Melbourne town for a little VAMFF fashion fun, you'l notice them below in my photo montage!
I have to be brutally honest foxes because on the first day of runway one and three it was overpoweringly hot in Melbourne. It was 34 degrees, and if you know me well then you'll know I really don't do well in hot weather! I changed my outfit, at least, five times at home!
We were all well aware of the heat wave conditions, but being the fashion troopers that we all are, we were still keen to see the likes of Camila and Akira show off their new collection.
Whilst the crowd fanned themselves, we admired the beauty that paraded down the runway, from silks to embellishments, to a soundtrack that blared throughout the historical Royal Exhibition Building.
The music during runway one was so in theme with the collection that was showcased, the tracks used really transported me to each era of inspiration of the garments. A memorable one was 'American Beauty', as it played the models paraded down the runway wearing Camila and Marc with a finishing touch of a red rose tied behind the backs of their outfits. Loved the attention to detail!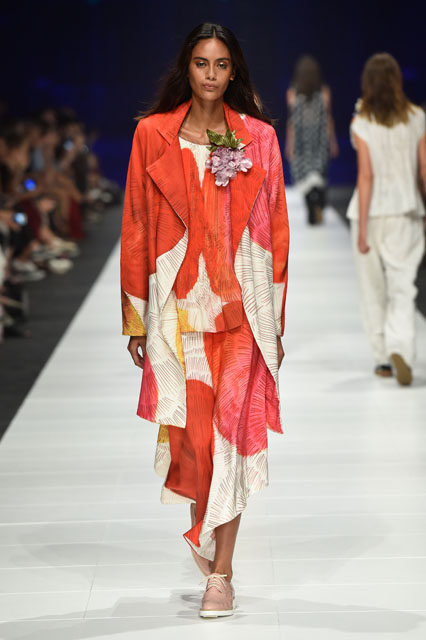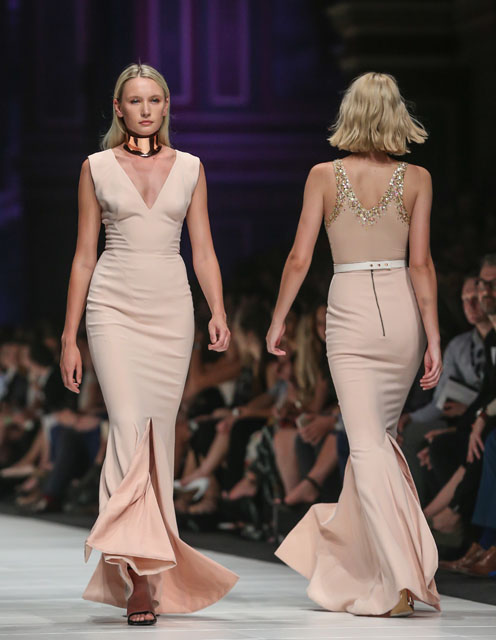 Camilla dominated Runway 3 with a Spanish feel to their collection of bold coloured digital prints which I loved, and Megan Park who pieced their collection with bouquets, showing florals can be worn any season rain or shine.
.
DAY TWO
We saw a little change of scenery for the National Graduate show & GQ, as they were held inside the Melbourne museum.
It was amazing to see the up and coming fashion talent rewriting the rules of fashion at the Graduates Showcase. They come from all over Australia to showcase their hard work; each telling a story of their own. It's Australia's very own contour show, well in my eyes.

GQ showed us that suiting up is here to stay (and cropped trousers). I particularly enjoyed the contemporary style of dressing up your suit with sneakers.
DAY THREE
Frankie Magazine Runway was presented down below located inside the Melbourne Museum car park, giving it an industrial feel.
Think raw and edgy, it was the perfect setting for our Aussie labels to showcase their winter collections. Styled with coloured poles throughout the underground parking runway, it was definitely a bit different from your usual show.
BUL showcased with the iconic Sam Harris, showing us that pretty soft pinks are the new black. Melbourne's traditional all black attire looks to be adding a bit of colour to its winter pallet.
I loved "I Love Mr Mittens" - making me day dream about the cold winter weather we'll soon be having here. Each garment is hand-knitted - think cable knits and oversized jumpers and warm, woolly cardis!



Thanks for reading foxes! Till next year!

Special thanks to
AMPR


STREET STYLE FASHION WRAP
PHOTOGRAPHER CREDIT: LUCAS DAWSON PHOTOGRAPHY
DEFIANT ARTS PHOTOGRAPHY
KAREEN WOO PHOTOGRAPHY