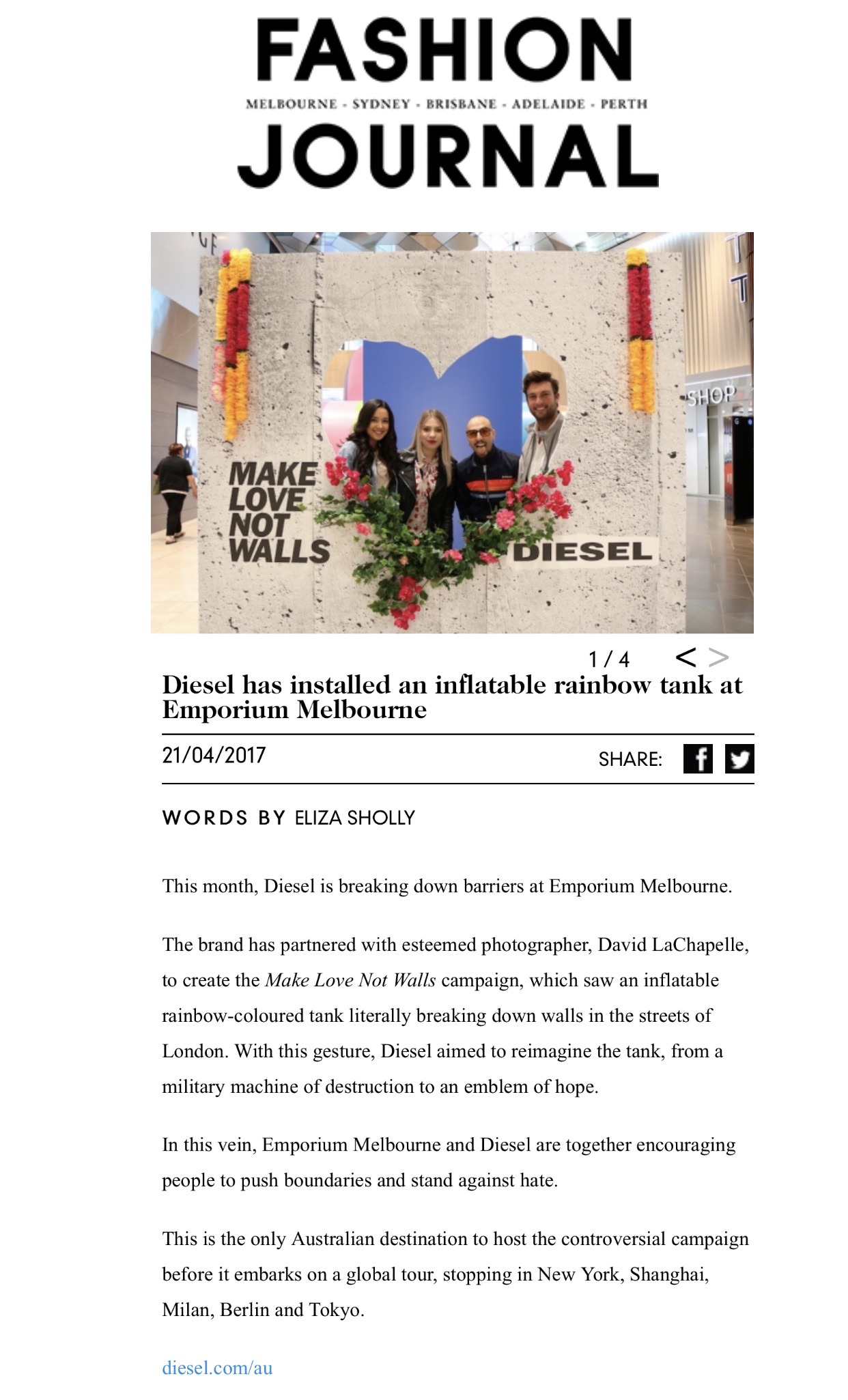 Adriana collaborated with Diesel's Make Love Not Walls campaign. Diesel partnered with esteemed photographer David LaChapelle create something that is controversial, bold and simply extraordinary.

Launched in London, the Love Tank literally broke down barriers and walls and is an emblem of love, hope and unity.
Emporium Melbourne was the only Australian destination to host the tank before it embarked on a global tour, stopping in New York, Shanghai, Milan, Berlin and Tokyo.
Adriana was featured in Review's online e-magazine as a guest blogger 2017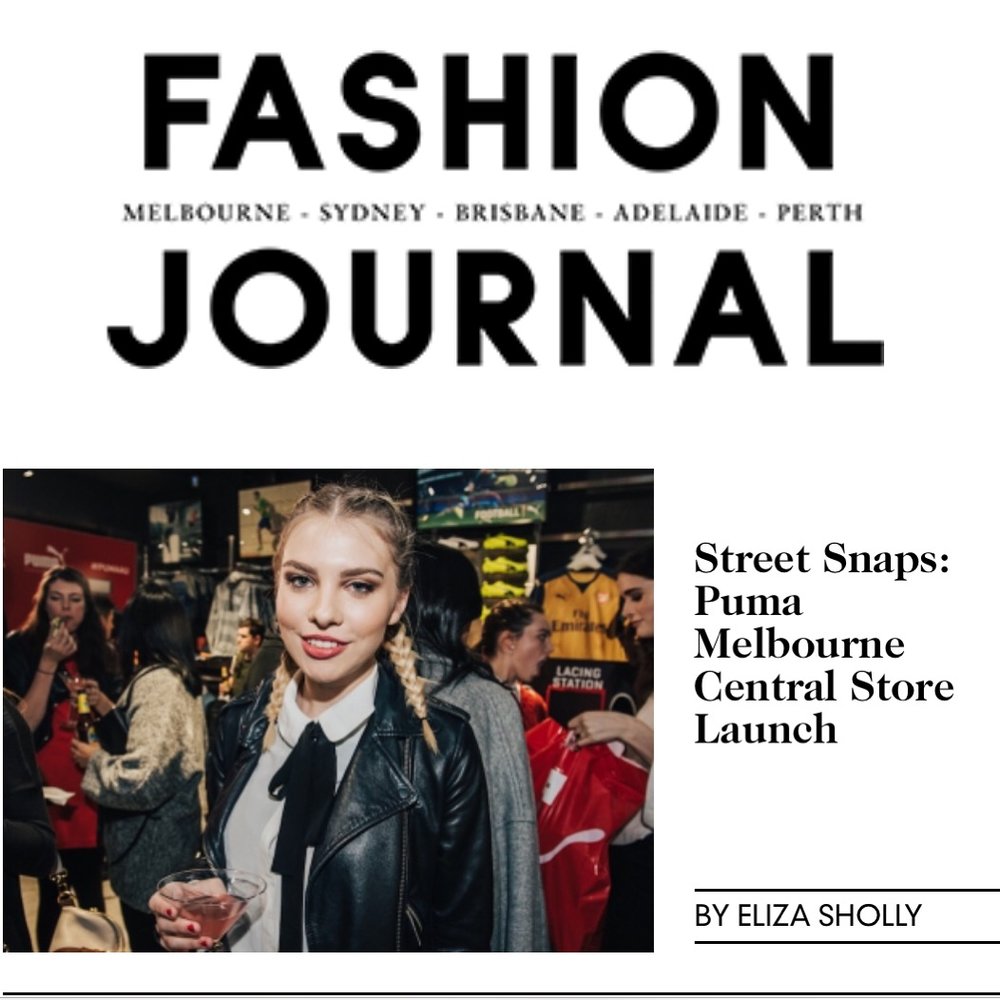 Adriana was featured in Beauty Crew in collaboration with L'Oréal Professionnel