Recently I had the pleasure of attending Melbourne's WGSN summit. They do extensive research on what's happening around the globe culturally and economically and how everything and anything going on in the world affects the outcome of fashion trends.
Forecasting of trends, colour palettes, designs, and fabrics that will be in style for the coming of two years
It's very insightful and a lot of big brands, designers, buyers and stylists attend the summit to learn about what's the next big thing in fashion, learning what will sell and what trends will be popular in our Australian culture.
So what are the latest trends we'll be see hitting the streets next year or two?
I can tell you that we'll see a love affair with street punk style, mixing and matching with high-end brands.
Day to night dressing, with luxe fabrics and a layered approach to styling (which we already have to trickle throughout street style outfits), will also make an appearance.
Key colours to keep in mind are jewel tones and luxe colours.
We'll see black caviar and a rich dark gothic romance trend.
Nude colours such as frappe, milky tones, and coconut white will be the queens of neutral tones of the season.
Fur and faux fur will be an added detail, for example as trim on jackets. That along with teddy bear jackets and sophisticated suede are making the cooler months look more appealing already.
We should also see a fresh approach to the classic biker jacket with wearers adding different fabrications and customisation.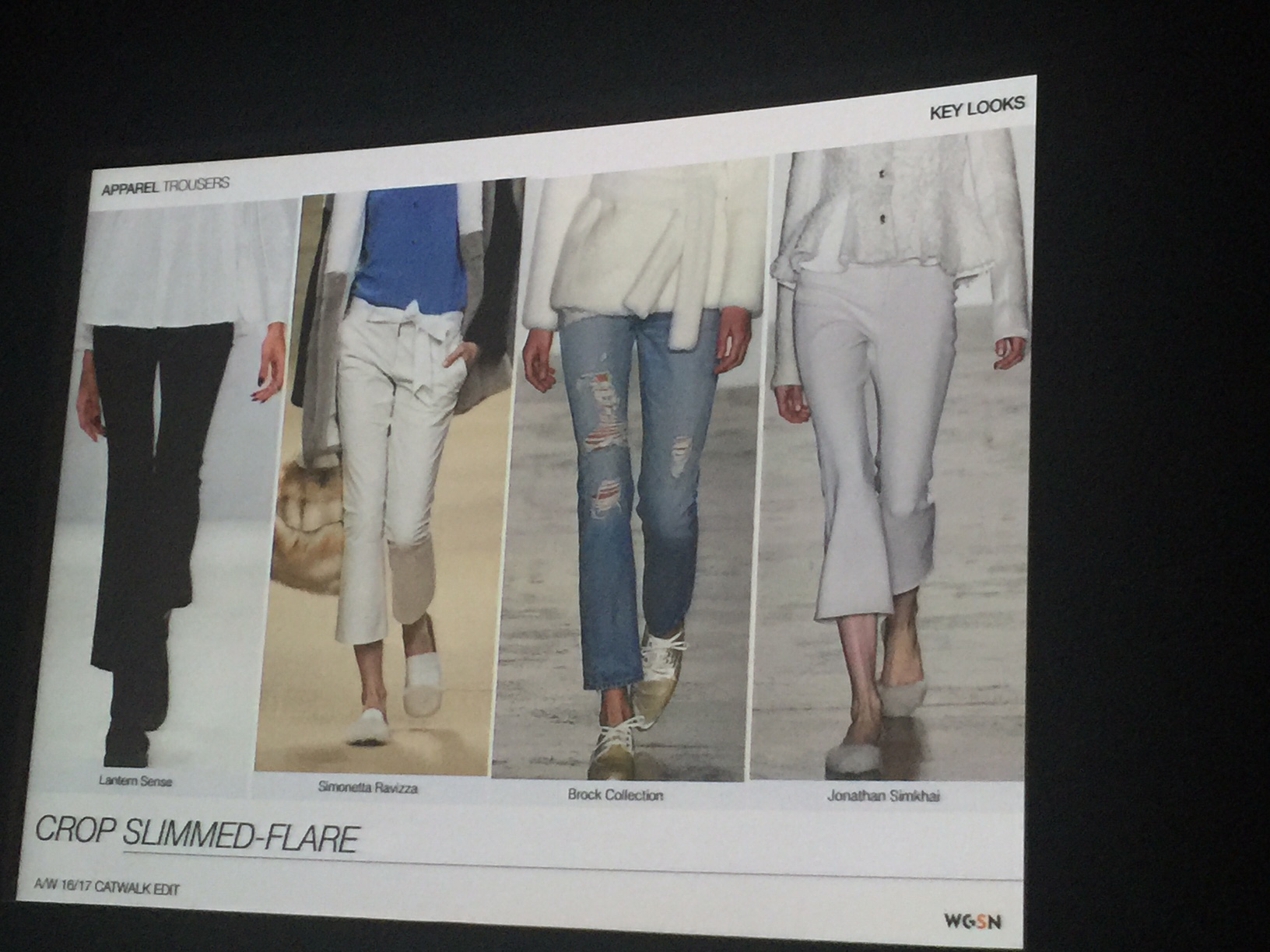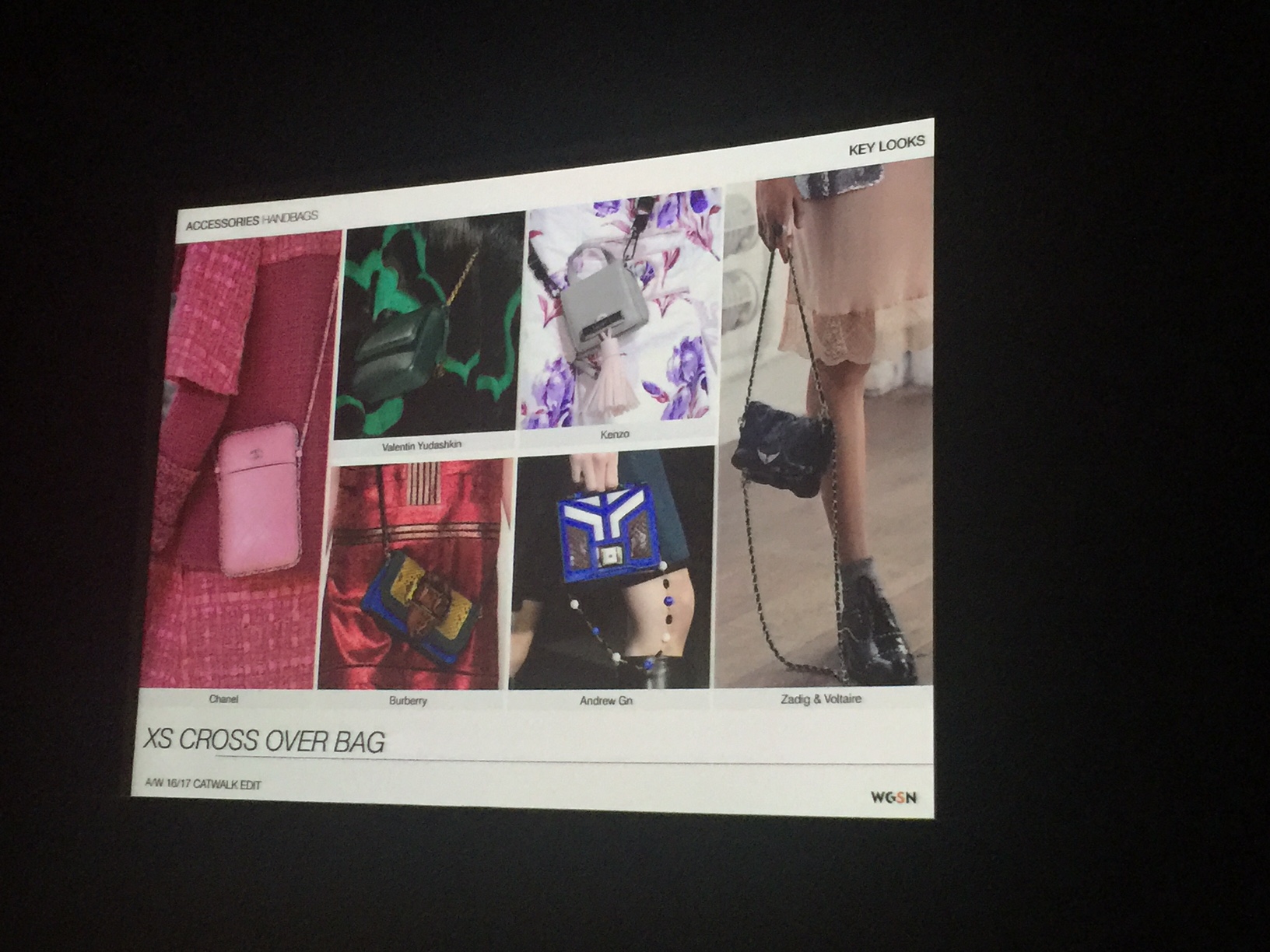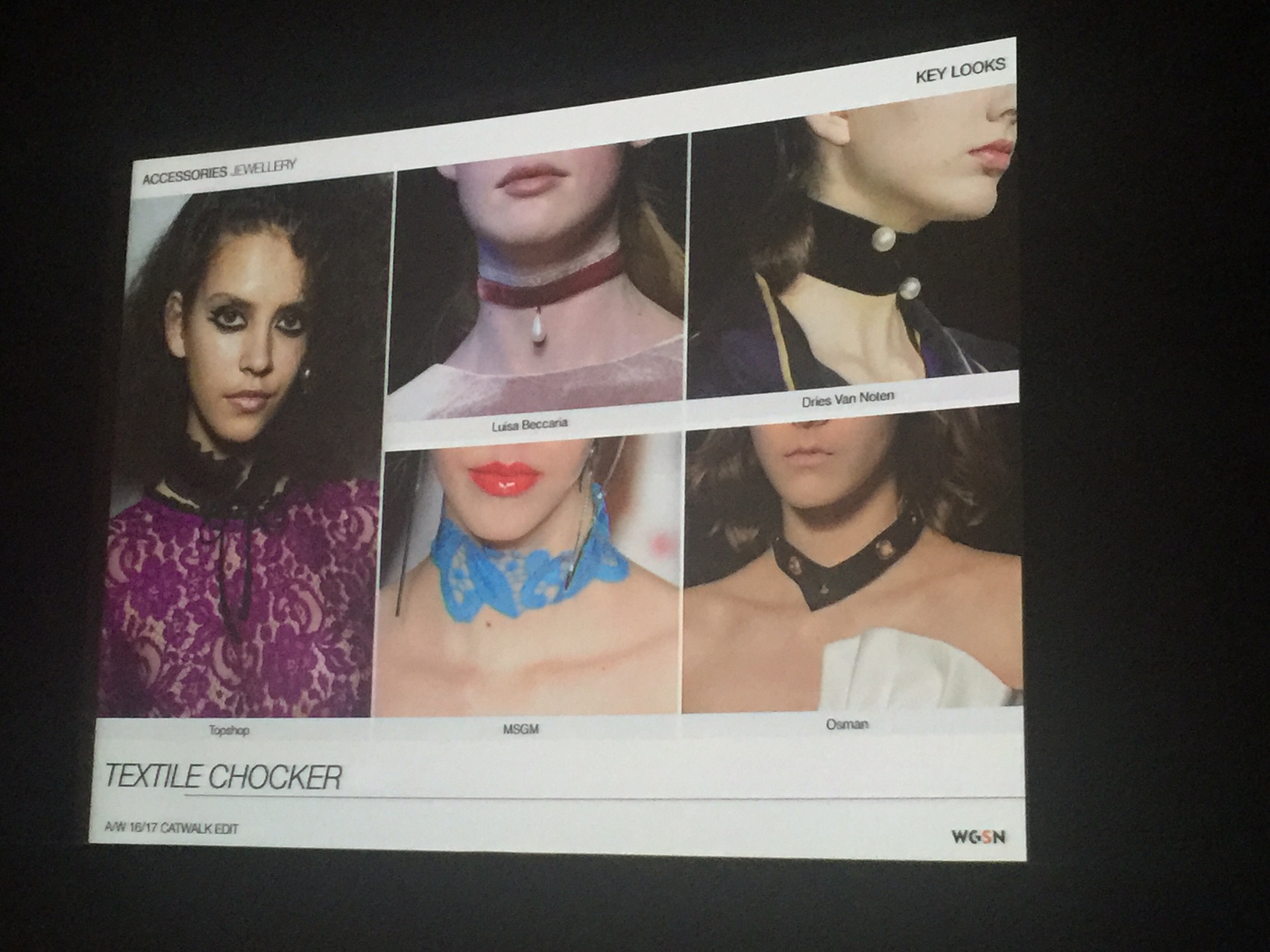 There is also a big shift for trousers with a wide leg coming after an increase of 29% on the runway .
One last thing that caught my attention was Ad blocking- the younger generation blurring out brands online, and the nostalgia era. They've discovered they're into vinyl records and brought back the Walkman, not an old design but a new Walkman that can be purchased for the music lovers who miss that sound quality. This return to old school will also affect popular styles.

Thanks for having me WGSN! xxx