Kangan Institute collaborated with Stonefield for Melbourne Spring Fashion Week. Kangan students up-cycled designs flaunted the runway Saturday night down renowned Melbourne ACDC lane.
The project has been a long awaited unveiling, as students had been busy over the last few months creating up-cycled garments donated by the red cross. The upcycled pieces were created for the band to wear over time during their tours.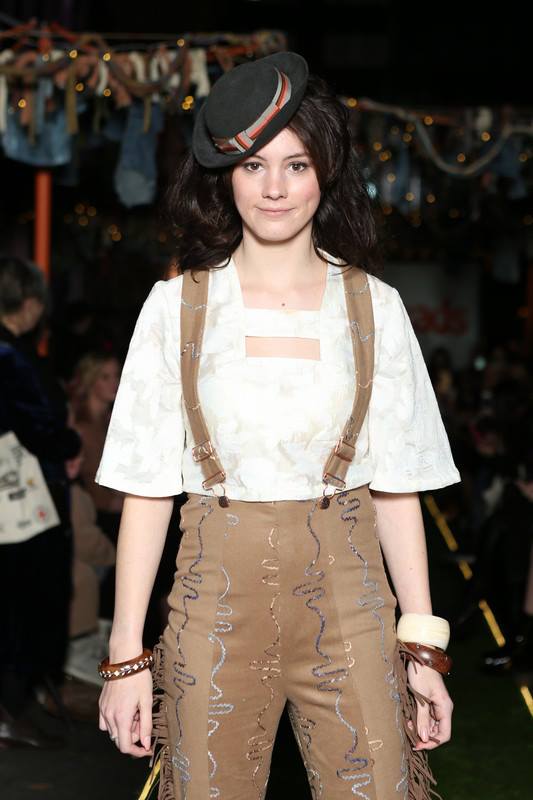 Vicki Nicola, one of Kangan Institutes leading teachers was behind it all. Having a dream and a passion with a sustainability focus she had been working on this project for some time. Vicki approached Red Cross in 2014 about starting a project using garments destined for landfill donated by red cross. This commenced last year students created upcycled outfits, and with an end of year runway called " Rags to Runway". I had also worked alongside Vicki and wore a few upcycled pieces to runway shows and to the races, but it was only the beginning.
This year she approached Stonefield. Having come across having a love for their genre of music, it fell in perfectly for a collaboration between Kangan x Stonefield showcasing a runway to remember saving the planet one garment at a time whilst raising money for Red Cross.
70's inspired outfits with an edge from embroidery to flares and fringing the upcycled pieces were brought to life worn by kangan students and models who walked down the runway created by Kangan VM students.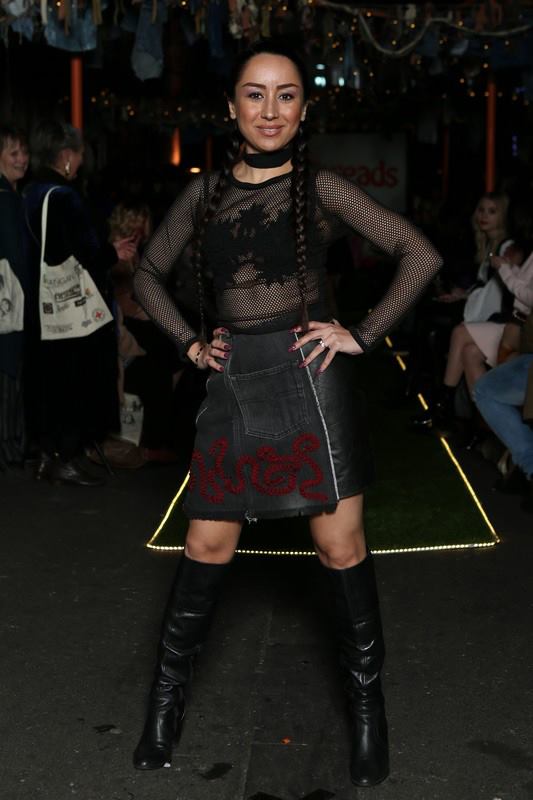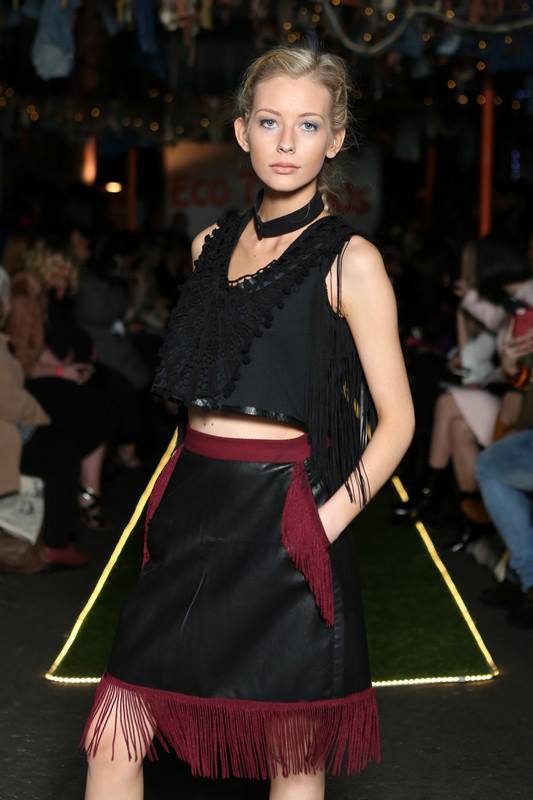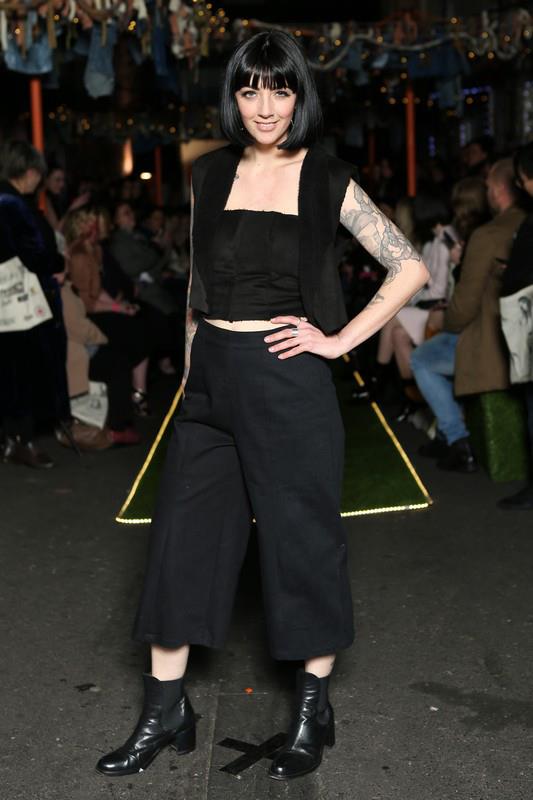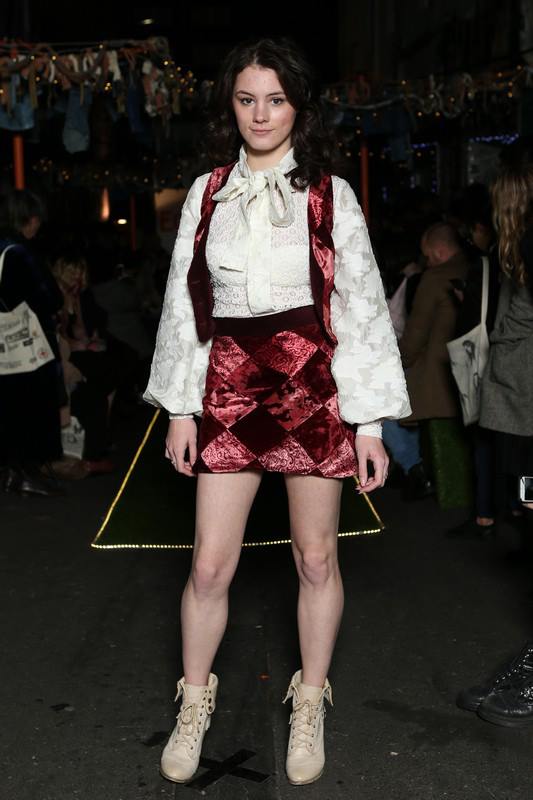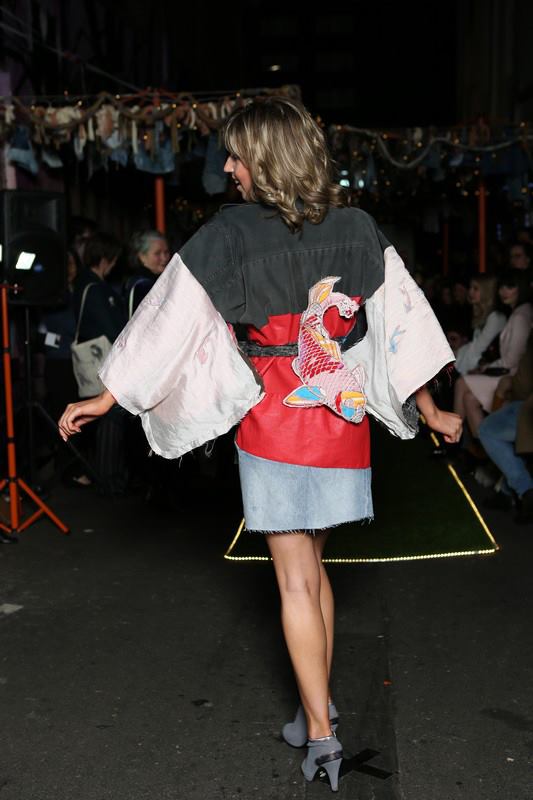 Visual merchandising led by VM lead teacher Kate Carroll - students transformed ACDC lane into a dream, having upcycled clothes lines with "rags' like trees and grassy seats, a "green carpet runway" fairy lights and recreated amps really set the scene for their muse Stonefield.
Soon after the runway, we were treated to a live performance by the band, hypotonic and lucid tunes strummed out, as the sisters rocked a performance and celebrations went well into the AM.
A collaboration where students through their course work made a tangible difference to their lives & the lives of others through fashion, sustainability, music & charity.
ACDC Lane rocked !
Photographer credit : PNP MEDIA.