Danielle has taken the fashion industry by storm, and without a sewing machine. Instead, another creative talent that everyone loves, and that's food! Creating specially designed custom cakes, cookies and cupcakes for all occasions. But why the fashion industry you ask? Well, because she has a very special talent in creating bite size Chanel, Tiffany & Co signature blue boxes, shoes and more! Having worked with the best in the industry such as Tiffany & Co, Guess and L'oreal just to name a few. She is the IT decorator that every brand wants to get their hands on her mouth watering show stopping designs!
I sat down with Danielle as she told me about her passion for creating such dainty bit size beautiful creations. I was obsessed by first seeing her Chanel mini perfume bottle biscuits at the Melbourne A La Mode event, and been curious ever since....
How did you get into being a cake decorator?

I'm actually a third generation cake decorator - my Mum and my Nan both were cake decorators - and both were dressmakers as well actually! While I haven't touched a sewing machine since I was about 15, I definitely inherited the genes for cake art from them.
Did you always want to become a baker?

Not always no, when I was 8 I wanted to be a vet, it was at the age of 8 that I also started learning my first musical instrument (who knew I would go on to learn 8 different instruments?!) I studied music at uni and have been teaching music since the age of 13! When I moved from Sydney, to Melbourne, I left behind the private music studio business I'd built up, and gave all the students, to the teachers who were working for me. So, a clean start in Melbourne, and I started experimenting more with Cake and cookie decorating - which was HUGE in the USA at the time, but not in Australia. Apparently I was a natural, and the skills developed, and so became the start of Sweetcheeks!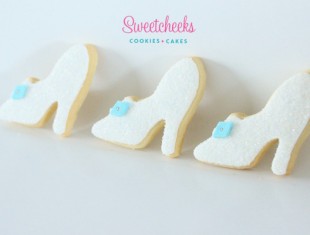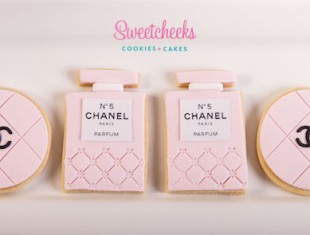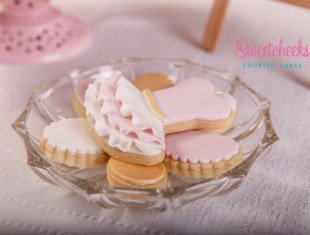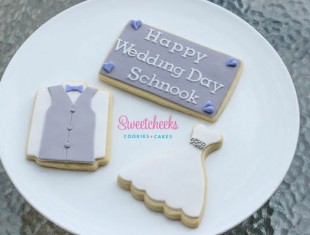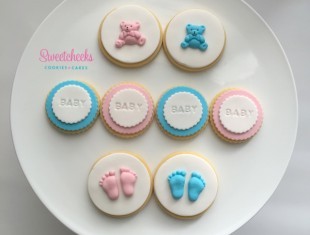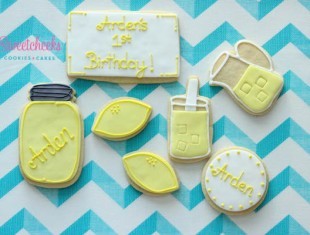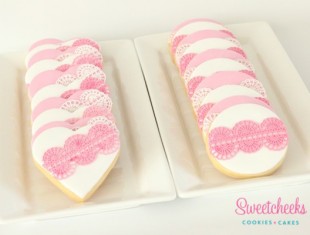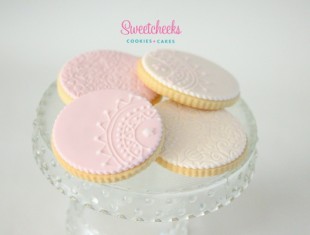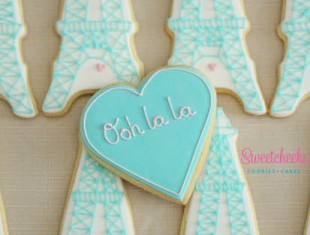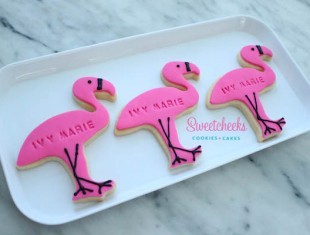 How did your brand name come about?

Well, i wish i had a really cool story to tell you, but literally i was sitting at the computer and the name Sweetcheeks just came to me. It was meant to be! I sometimes think my Nan helped me out there - she had passed away 4 years before, so never got to see Sweetcheeks..... or maybe she did!

How do you create such unique different cookie designs! They're absolutely amazing! Tell us the process?

Thank you! Well, I draw inspiration from everywhere and everything in life, a piece of fabric, shoes (my Mum calls me Imedla Marcos ha ha) holidays, illustrations - oh I'm obsessed with illustrations and illustrators at the moment - I just did some cookies with Aaron Favaloro of his 'Miss Dior' work - they went nuts on Instagram! I myself am not so great at sketching/illustrating so the designs are all up in my head, and I then work to create them in cookie (or cake) form. I have a guy who does custom cutters for me now too so that I don't need to hand cut designs that are unique.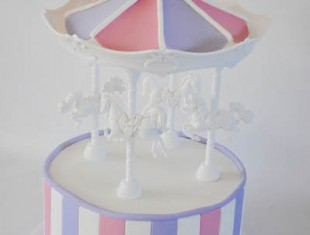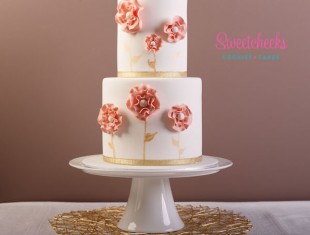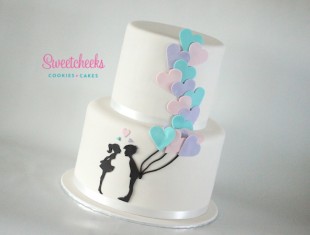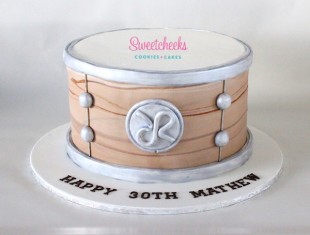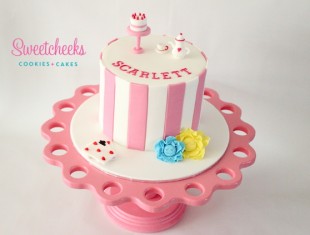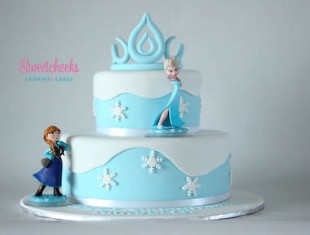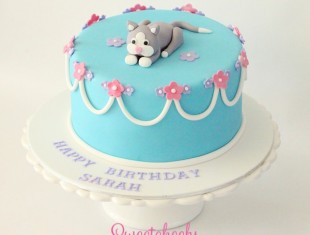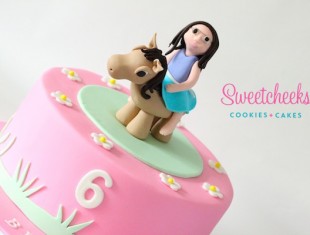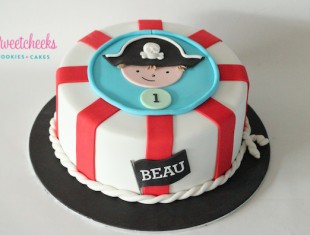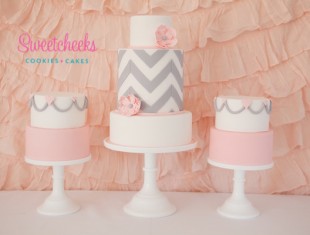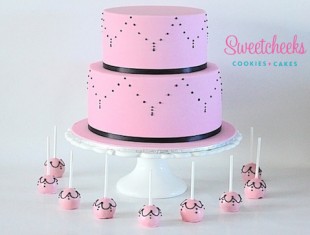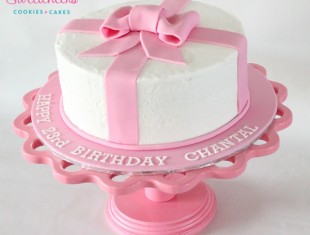 And how long have you been doing this for?

I've always baked - taught by Mum and Nan, but decorating started almost 8 years ago, Sweetcheeks Cookies and Cakes as a business started March in 2009 - so 6.5 years.
What are the companies you are currently baking for?

Some of the bigger companies I do work for in the fashion world are
Tiffany & Co, GUESS, L'oréal, French Connection, Lulu Lemon, and Forever New. I've also done work for Mercedes-Benz Fashion Week (2014) and I'll be involved in Telstra Perth Fashion Festival this September. With cookies also Heading off to NY Fashion Week and the Emmy's this month with Oglia-Loro.

How did you get the ball rolling to work with such beautiful brands?

Tiffany & Co were the first real big brand that came along and approached me. I didn't realise until afterwards, that they'd also approached other cookie artists at the same time - in the end they chose me - happy dance! It was a great moment because I know I wasn't the cheapest option - but they just loved my work. That was 4 years ago, and now I create the cookies for all 7 of their stores across Australia , actually last Christmas, Sweetcheeks was crazy busy, creating and shipping 8,000 cookies just for Tiffany stores! The rest is word of mouth, and having a client like Tiffany & Co definitely helps - I mean, if Tiffany & Co have used me for the past 4 years - other companies know that my work is top quality. Sweetcheeks has become well known in the fashion and luxury industry for a great and delicious way to brand businesses and reward clients - and I've become known as the Queen of corporate cookies ha ha. I of course still love creating cakes and cookies for weddings, birthdays etc, but fashion really excites me, so I'm very very happy for Sweetcheeks to be a part of that world.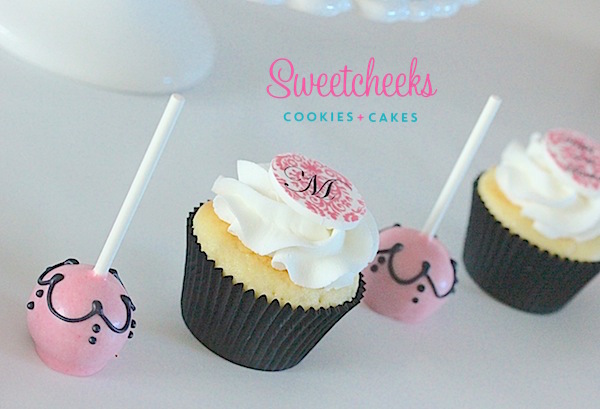 Advice to anyone that wants to get into the business?

Make sure you LOVE what you do, make sure you have patience, have passion, have support (My fianceé is my absolute rock - and he's even helped with decorating from time to time - true story!) and I know it's boring - but the business woman in me needs to say - know your numbers/figures!

Foxy Q's
Heels or flats?
Heels! but they're not very practical for delivering cookies and cakes in - so flats for work, heels for play.
I just bought the last pair of Kerrie Hess Frenchie Flats from Ballettonet - LOVE them!

Favourite colour?
Tiffany Blue ;) No seriously - aqua and pink are my favourites.

I never leave home without my……
Oh gosh - can I just say my handbag? - because I could seriously say so many different things here - but each of those things all fit in my bright pink Michael Kors Handbag.

Holiday destination?
I'd say Port Douglas - which is also where I'm getting married next May! It's always warm, it's reasonably small yet not cut off from the world, and my fiancé Michael and I just always have a great time there.
NYC and Hawaii are very high on my list too, we visited both last year and can't wait to go back! Europe is the next big trip for the Honeymoon.

Special thanks to Danielle!